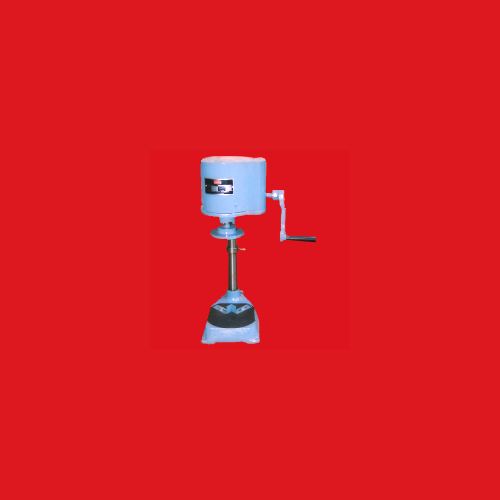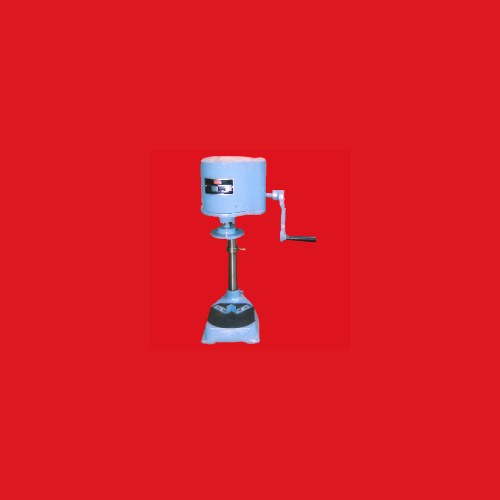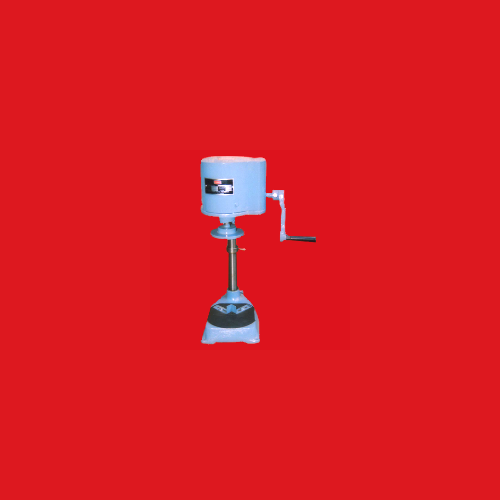 LUG CAP SEALING MACHINE A-6
AMIRI
LUG CAP SEALING MACHINE A-6
Space : Floor 9" x 14"
Height : 2' Feet
Regular price : Rs. 10949
Offer Price : Rs.

10949


In stock! Order now!
*Note: Can only be exported anywhere in India only.
All prices includes 18% G.S.T


This machine is used and is suitable for different sizes of Lug Caps. Bottles are placed on platform to be pressed and cap rotated in single operation. As lugs of bottle and cap get attached, it give perfect sealing on the bottle.

Space : Floor 9" x 14"
Height : 2' Feet
In case, material inside the bottle is hot, it creates some level of vacuum to preserve the food inside. Some time Caps are punctured to open to break the vacuum while opening. Sizes of caps available are suitable for 200 gm. Jam Jar, 400 gm. Jam Jars and wide mouth Jars for cream etc. all the jars can be sealed on the same machine.

The Machine is used for capping Jars from 20 mm to 60 mm having lugs on the bottom side of the lid. These lugs hold the jar and wad / washer on the lid gets tightened on the edge of bottle to completely seal the same.

Used mainly in packing : Jam, Pickle, mayonese or any such items in glass Jars.

Features:
- Simple to use
- Operated Manually
- Easy to clean
- Efficient and durable

*Note: Can only be exported anywhere in India only.
All prices includes 18% G.S.T
Terms & Conditions:
100% advance payment with order, no COD option available.
No credit is provided on any type of bill.
Delivery period 30 days from the date of payment.
Price includes GST Taxes of 18%.
Original bill will be sent with product.
Product will be delivered only to the nearest transport available.
In case of unavailability you will be informed.
No refunds with payment.
Only transport breakage will be under warranty.